Now Boarding: Flight 7: I FINALLY FLEW AGAIN!!!
OK, so I'm a procrastinator. Thus these photos are about a month old. But… I went nuts with the camera as usual; here are some photos from my BUR-LAS trip last month. http://www.flickr.com/photos/44041168@N05/sets/72157629447589331/with/6927169723/ As usual I was waaaay more excited about going to the airport than I was about Las Vegas. I swear there's something wrong with me....
6 tags
Now Boarding: Flight 6: Five Random Airline...
I don't have cable right now. Or broadcast TV for that matter (I live in an area that if you don't have cable you can't even get a signal, digital converter box or not.) So I watch airline commercials online every once in a while. I did notice though, that every time I do watch TV, I don't see a lot of them anymore, except for during football games. Which is cool, because...
2 tags
I keep forgetting to blog for some reason. I don't know how people come up with stuff to post about multiple times a day. I'm seriously trying to think of something worthy of blogging about. I mean, I can't just sit here and type gibberish, can I? So here's a random picture anyways. And of course, it's my favorite place on the planet. (Aside from Vegas.) Drool.
Watch
I first watched this video when I was taking a private pilot ground school class at a local community college. Sadly, I didn't get to finish the class, but I still love this thing. The video's basically centered around a local airport, VNY (Van Nuys airport, pretty close to where I live now… oh, did I mention I moved back to Los Angeles?) VNY serves smaller planes and jets for...
If flight delays were really this long, we'd have...
First off, I do apologize for the horribly long time with no posts. It does appear though that I'm finally at a point where I can start making regular entries again. Now if I can just come up with something to post about… Oh, and thanks to my new followers for… uh… following me, even though I haven't updated in forever. I'll find something to say later today....
Flight delay....
Kind of weird how this ties in with the weather around where I live lately… I know I don't post a lot, and this blog is fairly new, but I'm gonna have to take a short hiatus… no internet where I'll be, at least for the next three to six months. Hang in there, I'll be back… eventually. :)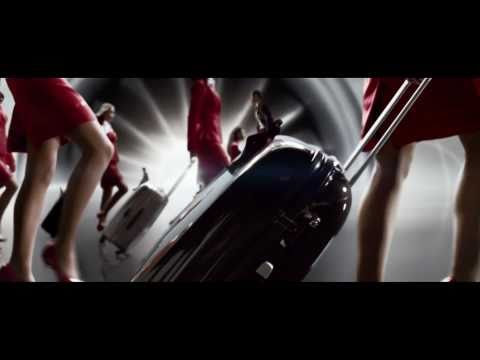 5 tags
Now Boarding: Flight 5: Pacific Southwest Airlines...
Let's try this again, even though I'm still not quite sure how to put it to words. Another mini-obsession of mine involves defunct airlines, especially from the 1980's. If you asked why I'd probably give a variety of reasons, including the cheesy commercials, the fact that you could run up to the gate at the last second and actually get on the plane (and don't even...
1 tag
Now Boarding: Flight 4: Nuts About Southwest
 I know, I said before that I was going to talk about PSA next. But I'm going through some serious writer's block. I tried. Seriously. And PSA deserves more than the 2 or 3 half-ass sentences that I just deleted. So here's a link instead. Southwest Airlines has a blog: http://www.blogsouthwest.com It's actually pretty cool and has won some awards. They talk about a lot...
7 tags
Now Boarding: Flight 3: My 5 Favorite Airports
I asked a Delta flight attendant once what her favorite airport was, and she couldn't answer me. Maybe it's because it's one of those things where she's been to so many it's like a blur. Whatever. All I know is I love going to the airport just as much as being on the plane. Okay, maybe a little less than being on the plane. I mentioned in my first post my five...
Now Boarding: Flight 2: Uniform Freak
I mentioned in an earlier post something about flight attendants' awesomeness. There's this guy from the Netherlands who owns this awesome site, Uniform Freak. He's amazingly got photos of 929 different F/A uniforms from 385 airlines worldwide. Some are just laughable, and some are awesome. It's pretty much up to date as well, and worth checking out when you have some...
routine maintenance
It's not very imaginative, but for my few follower(s)?, you'll now find that Obsession of the Hour will now be called by flight numbers. Give me a few minutes and I'll think of a new post to show you.
5 tags
Obsession of the Hour #1: Southwest Airlines
I'm not gonna lie. Ask anyone who knows me what one of my favorite things is, and they'll either answer a) Las Vegas or b) the subject of this post and my ongoing obsession, Southwest Airlines. I grew up in a big family, so vacations were within driving distance and few and far-between. I didn't get the chance to fly until 2002, when I found myself waiting in the usual huge line...
5 tags
(insert title here)
Hi, my name's Amanda, and I'm an addict. I guess I should give a little background, even though I'm not good at it. Half the time I leave those little "About Me" boxes blank when I register on a message board. I'm 27, and I live in northeast Ohio. I was born and raised here. When I was 18 I moved to Los Angeles; I lived there for 8 years and now I'm...